Chairman's Desk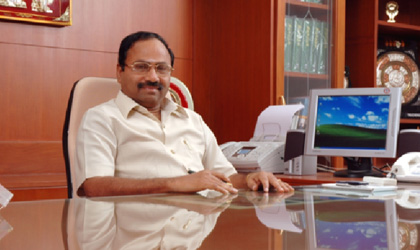 Vidhya Rathna, Rashtiya Rattan, Hind Rattan, Kongu Nattu Sathanaiyalar
Prof. Dr. M. KARUNANITHI, B.Pharm., M.S., Ph.D., D.Litt.,
Chairman & Secretary
Vivekanandha Educational Institutions
It gives me immense pleasure in welcoming you to Vivekanandha Nursing College for Women...
Vivekanandha Educational Institutions have evolved a unique educational program blending futuristic needs, development skills for the students professional benefits. Quality education should orient national development that should aim at training the younger generation Life skills, Self-reliance, Personality Development, Community service and Social integration.
Nursing is at cross roads with unlimited opportunities in the Hospitals, Communities, Research and Health development programmes. With society's increased recognition of Nurses contribution to improve the health care, we are in a position to demonstrate our professional leadership.