Placement Cell
The Centralised Placement Cell has a unique distinction of establishing within its wings 'ALLWIN CENTRE OF EXCELLENCE' an in-house training facility comprising well trained and efficient facilitators, capable of inculcating all the necessary skills so that our wards could develop their competency to successfully face the challenges put forth by the Campus Recruitment Drives.
Allwin Centre of Excellence actively involves itself with
Research and Development
Learning
Facilitating, Guiding & Motivating
Evaluating
Amending
Fine tuning
This ultimately leads the way to transformation of young and aspirant minds which aims to sculpt their personalities as per their choices.
Allwin Centre of Excellence deals with formulating and implementing, informative and practical sessions on Quantitative Ability, Logical Reasoning, Verbal Ability, Just-a-minute presentations, Group Discussions, Interview skills, Communication Development, Personality Enhancement and Motivational Lectures as seen below.
Apart from these Allwin Centre of Excellence specifically caters to development of communication, as far as our students in the grass root level are concerned, through its experienced and proficient facilitators of the 'English Academy'.
An ongoing thorough study of the changing trends in the Campus Recruitment Process enables Allwin Centre of Excellence to chart a comprehensive training programme and to formulate effective materials for our Pre-final & Final year students.
Placement Training
Training modules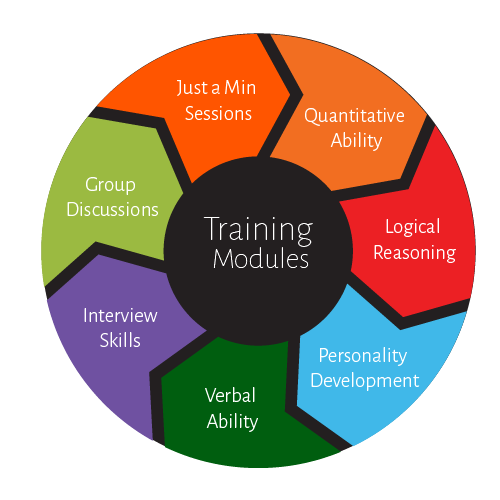 Reinforcement & Fortification Methodology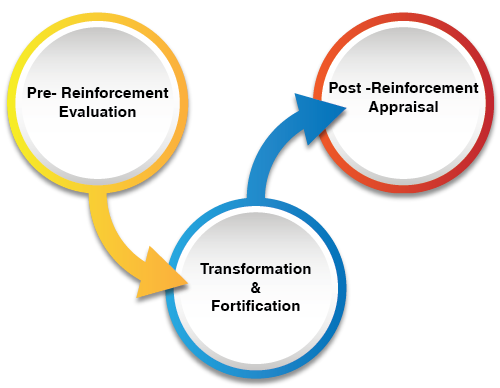 Reinforcement & Fortification Approach
Aptitude
Number System, Average, LCM & HCF, Ratio and Proportion, Problems On Ages, Percentage, Profit and Loss, Simple Interest & Compound Interest, Partnership and Mixtures, Alligations, Time and Work (Pipes and Cisterns), Time Speed and Distance, Permutation and Combination, Probability, Mensuration
Reasoning
Coding and Decoding, Direction Sense, Calendars, Clocks, Odd man out, Set theory, Blood Relation, Data Arrangement, Statement Analysis, Cubes and Cuboids, Data Interpretation, Distribution, Syllogism, Number and Alphabet Series
Verbal Ability
Spotting Error, Sentence Correction, Sentence Completion, Choosing incorrect Sentence, Choosing Correct Sentence, Sentence improvement, Cloze test, Synonyms & Antonyms, Confusing Words, Para Jumbles, Sentence Jumbles, Paragraph Writing, E-mail Writing, Creative Writing
Personality Development
Communication Skills, Self Realization, Interpersonal Skills, Confidence Building, Removal of fear Psychosis, Planning and Goal Setting, Presentation Skills, Team Building, Leadership, Creativity, Time Management, Workplace Etiquette
First year
Personality Development
Goal setting, Career awareness, Confidence building, Team building, Leadership, Self Realization
Spoken English
Sentence Formulation, Pronunciation, Allied Grammar
Second year
Personality Development
Interpersonal Skills, Public Speaking, Communication Skills, Presentation Skills
Verbal Ability
Fundamentals of Grammar, Parts of speech, Articles, Tenses, Active Voice & Passive Voice, Idioms & Phrasal Verbs
Aptitude & Reasoning
Introduction - Quant's & Reasoning, Real Life Applications, Puzzles
Third year
Personality Development
Self Introduction, Resume Preparation, Group Discussion, Organizational connection & Etiquettes
Verbal Ability
Intro - Verbal Ability, Reading Comprehension Sentence Correction, Para Completion Para Jumbles, Critical Reasoning, Vocabulary, Sentence Completion
Aptitude
Number System, Average, LCM & HCF, Ratio and Proportion, Problems on Ages, Percentage, Profit and Loss, Simple Interest & Compound Interest Partnership and Mixtures, Alligations, Time and Work (Pipes and Cisterns), Time Speed and Distance, Permutation and Combination, Probability, Mensuration
Reasoning
Coding and Decoding, Direction Sense, Calendars, Clocks, Odd man out, Set theory, Blood Relation, Data Arrangement, Statement Analysis, Cubes and Cuboids, Data Interpretation, Distribution, Syllogism, Number and Alphabet Series
Fourth year
Interview Readiness Programme
Interview Skills, Personal Grooming, Mock Interview, Mock G.D
Verbal Ability
Practical Grammar, Company Specific - Practice Sessions, Application of - Grammatical Concepts
Aptitude & Reasoning
Mock Tests, Doubt Clarification, Company Specific Training, High-end level courses
Extended Complimentary Training
Infosys
Apart from our customized training, we do provide an opportunity for our final year wards to get the benefit of the Extended One Month Complimentary Activity Based Training organized by INFOSYS annually. Interested aspirants are given specialized training formulated by INFOSYS through the members of their faculty at our campus.
Tata Consultancy Services
Further an extended complimentary training programme on 'Enhancing Employability Skills for SC/ST Students' sponsored by Tamilnadu Adi Dravidar Housing and Development Corporation Limited (TAHDCO) and conducted by TCS, is a regular feature in our campus.
Some of the specific aspects that these Training Programmes focus on are listed under:
Communication Skill Development
Verbal Ability
Creativity
Analytical skills
Logical skills
Year after year, more than a thousand of our wards, who are eligible and volunteer for these respective training programmes, stand to benefit immensely from these highly specialized aspects of coaching imparted by the experts from the multinational giants, INFOSYS and TCS.
Faculty Development Programme
It is a known fact that the members of the faculty of all educational institutions play a very prominent part in shaping the personalities of their students. And as such, with a forethought of steering our wards towards enhancing their life skills, Vivekanandha Educational Institutions, sees to it that the members of its faculty are up to date in all aspects of Knowledge, learning and their practical applications.
Mission 10X conducted by WIPRO
CAMPUS TO CORPORATE organized by TCS
PROJECT GENESIS put forth by INFOSYS
are some of the Faculty Development Programmes, known widely as Train The Trainer Workshops, that our members of the faculty have been attending at a regular basis year after year. Some of the aspects these programmes deal with are given under:
Language Enhancement
Communication Development
Dynamics of Knowledge Enrichment
Practical Application of Knowledge gained
Prevailing over inhibitions, negative mindsets and habits
Augmenting Quantitative, Analytical and Verbal skills
Self Enhancement & Personality Development
Placement Statistics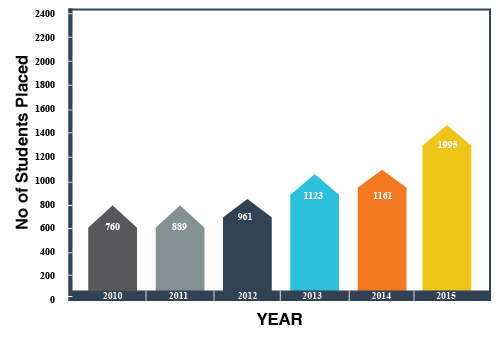 Recruiters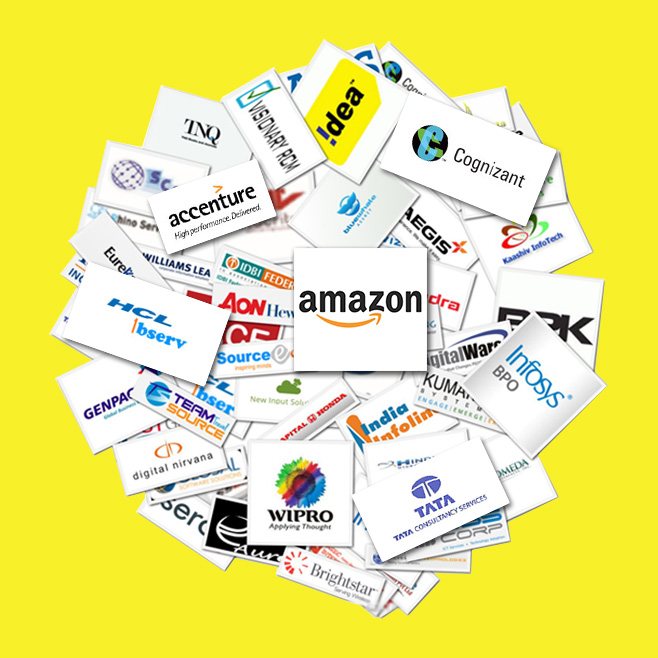 TCS Accreditation
With an aspiration of having a long term understanding vis-à-vis...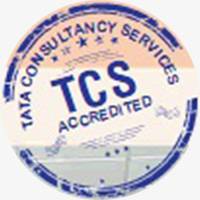 Campus Recruitment Drives
Guest Lectures and Webminars
Industrial Visits
Technical Workshops..
Vivekanandha College of Engineering For Women, entered into the process of Accreditation with TATA CONSULTANCY SERVICES Pvt Ltd.
Mr. Pattabhiraman, Head, Accreditation., along with his team, visited Vivekanandha College of Engineering For Women, to interact with the management, staff and the students on the 8th of October 2010.
After numerous fruitful meetings, significant discussions and fulfilling interactions with the Members of the Management, Staff and students, the accreditation committee accredited our college on the 25th of October 2010.
This has given our students a tremendous boost as far as preparing themselves to face the challenges they will encounter during campus recruitment processes which they choose to attend.
MEMORANDUM OF UNDERSTANDING
As an integral part of our endeavour in enhancing the prospects of our wards to frame their career, we do reach out to several handpicked institutions through MOUs so that they may pass on their expertise to our aspirants. Over the years the Centralised Placement Cell has been hosting many of these prominent organizations for diverse needs such as:
Value Added Courses
Inplant Training
Industrial Visits
Guest Lectures
Seminars
Projects
Placement - Exposure (Company Perspective)
Placement Drives
Some of our valuable partners are as displayed under: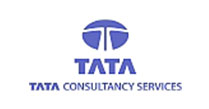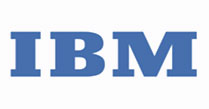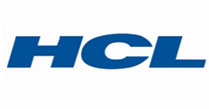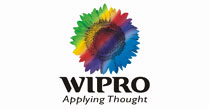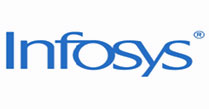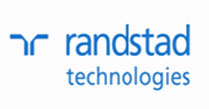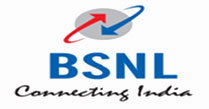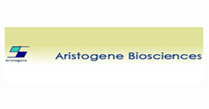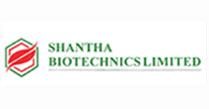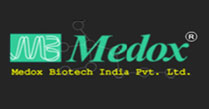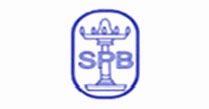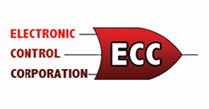 MoU Gallery
IBM CENTRE OF EXCELLENCE
With a vision of keeping our staff and our students updated on the latest trends in the rapidly emergent technological concepts we have entered into a Memorandum of Understanding with IBM India Pvt. Ltd., which has found our institutions worthy of being a CENTRE OF EXCELLENCE.
IBM has come forward to nominate our students for IBM Career Education Training apart from providing them with latest courseware for their development. Further they have charted a plan for conducting two seminars per year for our wards pertaining to the most up-to-date technology.
In this day and age who would dare to say 'NO' to a group of institutions which has been chosen as a Centre of Excellence by IBM!! The most sought after technical knowledge of theirs are now quite easily accessible to our wards which has made a world of difference to their quality.
Activities Involved
Students Development Programme
Faculty Development Programme
Certification Oriented Training Programme for Faculty and Students
Provision Software for Training Programme
INSTITUTE to INDUSTRY (I2I) CONVERGENCE - 2014
The Centralised Placement Cell has had the distinction of hosting multitude of eminent personalities from the industry to increase awareness of the needs of the industry, to dissipate misgivings about the industry and its work culture, to boost confidence levels among the aspiring candidates and to encourage our wards to take up a career in the industrial world, through a outreach programme I2I CONVERGENCE 2014.
Spread over two days, more than sixteen renowned professionals, from various technical and non technical fields pertaining to diverse industries were active in sharing, encouraging and motivating our wards to do the needful in enhancing their skills, so that they may become fit enough to be employed.
More than two thousand beneficiaries comprising students from our three engineering colleges had a unique opportunity of rubbing shoulders with some of the prominent personalities in the industrial world who were quite willing to fulfill the requests placed before them.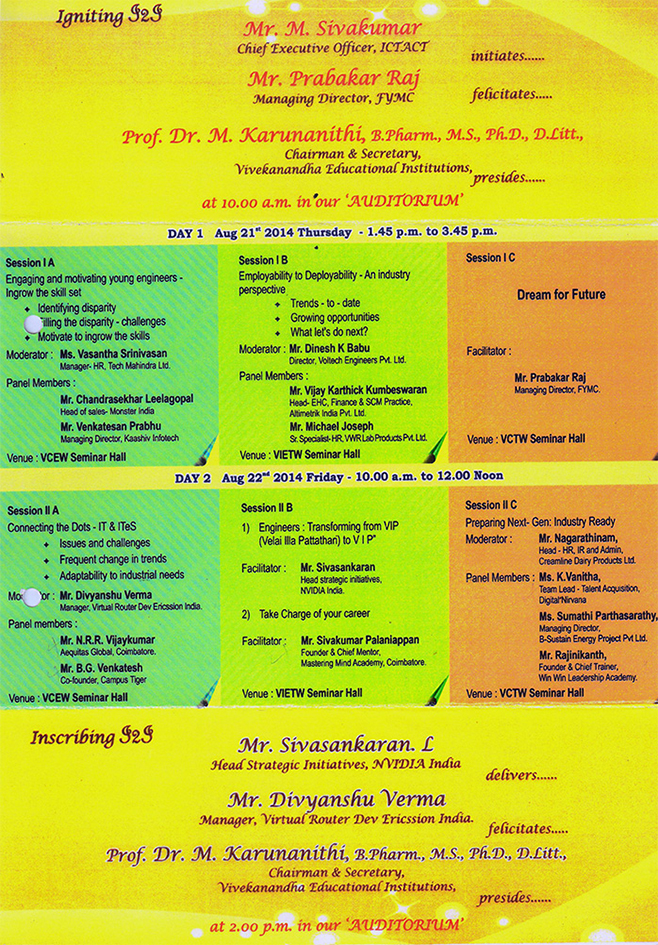 I2I Gallery
ELITE'15 e-MAGAZINE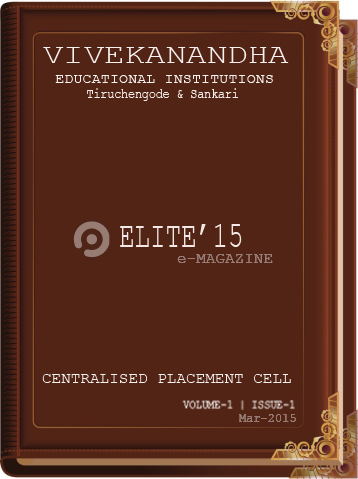 In a novel attempt to present the reflections of the Centralised Placement Cell, ELITE'15, a e-magazine, was conceived, formulated and executed in the last academic year. It goes without saying that a considerable amount of passion and effort was devoted to get it equipped so that it meets the standard customized to its name 'ELITE'.
A peep into the e-magazine will guide you through the various aspects of:
Placement Achievements
Companies that visited our campus for recruitment
Dynamics of Written Business Communication
Pictorial representations of alumni meet and I2I Covergence 2014
Success stories of our wards
Introspection of our alumni
Some glimpses of future technology
ELITE '15 E-MAGAZINE IS RELEASED BY MR. SUJITH KUMAR, MATRAM FOUNDATION, DURING THE ACHIEVERS DAY '15 CELEBRATIONS
VIVEKANANDHA EDUCATIONAL INSTITUTIONS - A SAGA OF PROGRESSION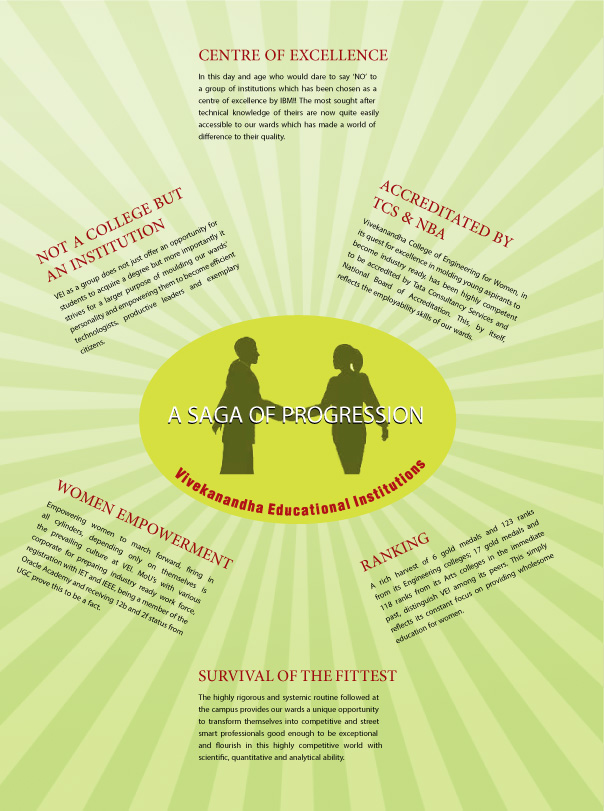 News & Events
Recently Conducted Campus Recruitment Drives at Vivekanandha Educational Institutions
24.02.2018 - Tech Mahindra BPS on campus interview for students of Arts and Science college- BCA / BBA / BSc (All Branches)
24.02.2018 - GEMINI SYSTEMS INDIA (P) Ltd., on campus Interview for students of - B.E ( CSE / IT / ECE / EEE) , MCA
15.02.2018 - Infosys on campus drive for students of Arts and Science (UG Graduates)
10.02.2018 - IDBI Federal on campus interview for - Arts students : All PG Graduates Engineering students : All UG Graduates.
08.02.2018 - INET Resources on campus Interview for students of - M.A-English / B.Ed –English / M.Ed - English.
09.02.2018 - 10.02.2018 - Mobius Knowledge Services on campus interview for students of Arts and Science college-B.Sc (CS / BCA / IT / CT), B.Com(All Branches) / B.A / B.B.A and B.E ( CSE / IT / ECE / EEE).
01.02.2018 - Eureka Forbes on campus Interview for EEE department of All Engineering
01.02.2018 - Tata Consultancy Services – BPS, Chennai on campus drive for students of Arts and Science (UG Graduates)
31.01.2018 - CAPGEMINI,on campus drive for students of Arts and Science (UG Graduates)
25.01.2018 - Future General
22.01.2018 - HEXAWARE BPS on campus drive for students of Arts and Science (UG Graduates)
22.01.2018 - TECH MAHINDRA BPS on campus drive for students of Engineering (UG Graduates)
10.01.2018 - Amazon on campus drive for students of Engineering and Arts and Science (UG Graduates)
11.01.2018 - IDBI Federal on campus drive for VIIMS MBA students
Upcoming Events
24.02.2018 - Tech Mahindra BPS on campus interview for students of Arts and Science college- BCA / BBA / BSc (All Branches)
24.02.2018 - GEMINI SYSTEMS INDIA (P) Ltd., on campus Interview for students of - B.E ( CSE / IT / ECE / EEE) , MCA
25.01.2018 - Future General
31.01.2018 - CAPGEMINI,on campus drive for students of Arts and Science (UG Graduates)
01.02.2018 - Tata Consultancy Services – BPS, Chennai on campus drive for students of Arts and Science (UG Graduates)
01.02.2018 - Eureka Forbes on campus Interview for EEE department of All Engineering
15.02.2018 - Infosys on campus drive for students of Arts and Science (UG Graduates)
Photo Gallery
Contact Us
Mr. M. SARAVANEN
Training and Placement Director
Vivekanandha Educational Institutions for Women,
Elayampalayam, Tiruchengode,
Namakkal - 637205.

P : +91 04288 234125
M : +91 94437 34427
E : veiplacementcell@gmail.com
Asia's Largest Women's Educational Institution
Virtual Tour