Placement Cell
Recruiter List
Our college offer quality education to the students with valid moral values. We are not only focusing good education and also the best placements. For that we are collaborating with the following companies.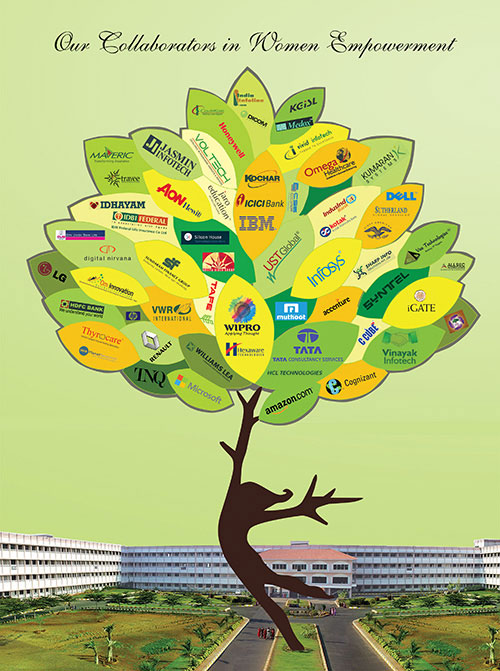 Training and Placement Cell
The placement and training cell has been established at the institute for providing necessary knowledge skills apart from the curriculum to face the campus recruitment requirements and to train students and raise employability keeping in mind their career ambition. The placement cell also develops interaction regularly with the leading IT and other science laboratories for the students to understand the potential skill and knowledge requirement in the industries and for their development and placement in the industries. The Training & Placement Cell also interacts with the industries for real-time projects and Industrial Visit for students.
We organize campus interviews and job fair every year to create placement opportunities for the students. IAS, TNPSC, MBA, MCA coaching classes are frequently organized for final year students. We assure hundred percent placement opportunities for the students. In every year our students placed in various companies like Infosys, Wipro, TCS, and CTS etc.
Placement Cell Activities
Interview Skills –Technical Aptitude, General Aptitude
Resume Preparation
Body language training program
Vocabulary Enrichment training
Group discussion and team leading training
Personality development coaching
Career guidance